Family Genealogy Trip to Italy.
Day 17: Sunday, 4 November 2018, morning.
Caramanico Terme, Pescara, Abruzzo. The search for house #31 on Via Something.
Wow, what a pleasant day. We left our hotel to discover a parade forming on the road below: Veteran's Day. Brass band, veterans identified by Tyrolean-looking felt caps, and, yes, we were welcome to join the parade which was about to walk through town. Why not? (Brother-in-law Dave, who has not one drop of Italian blood in him, plays trombone, so when we see brass instruments, we throw him a bone.)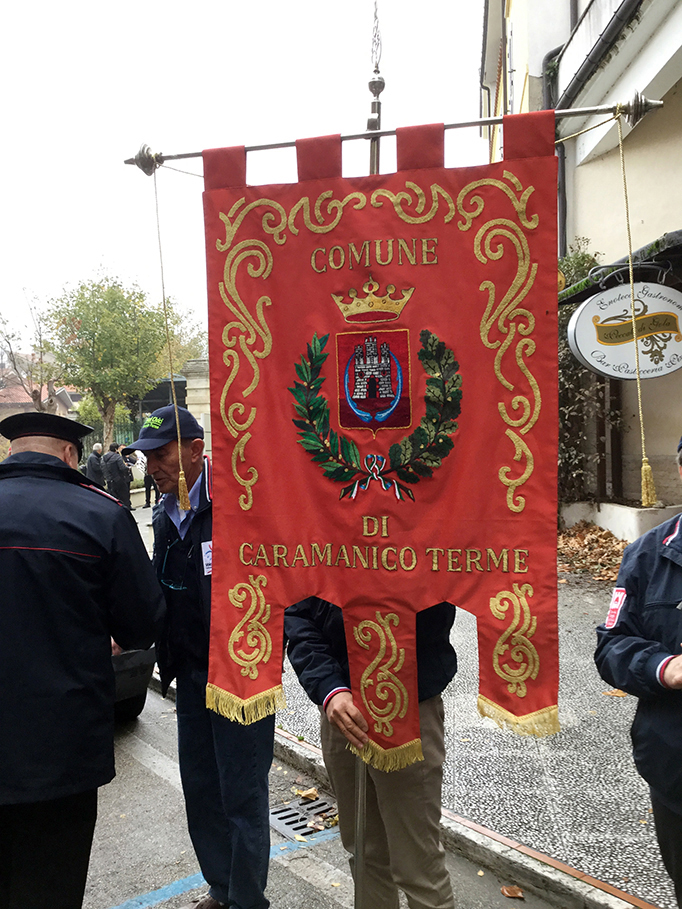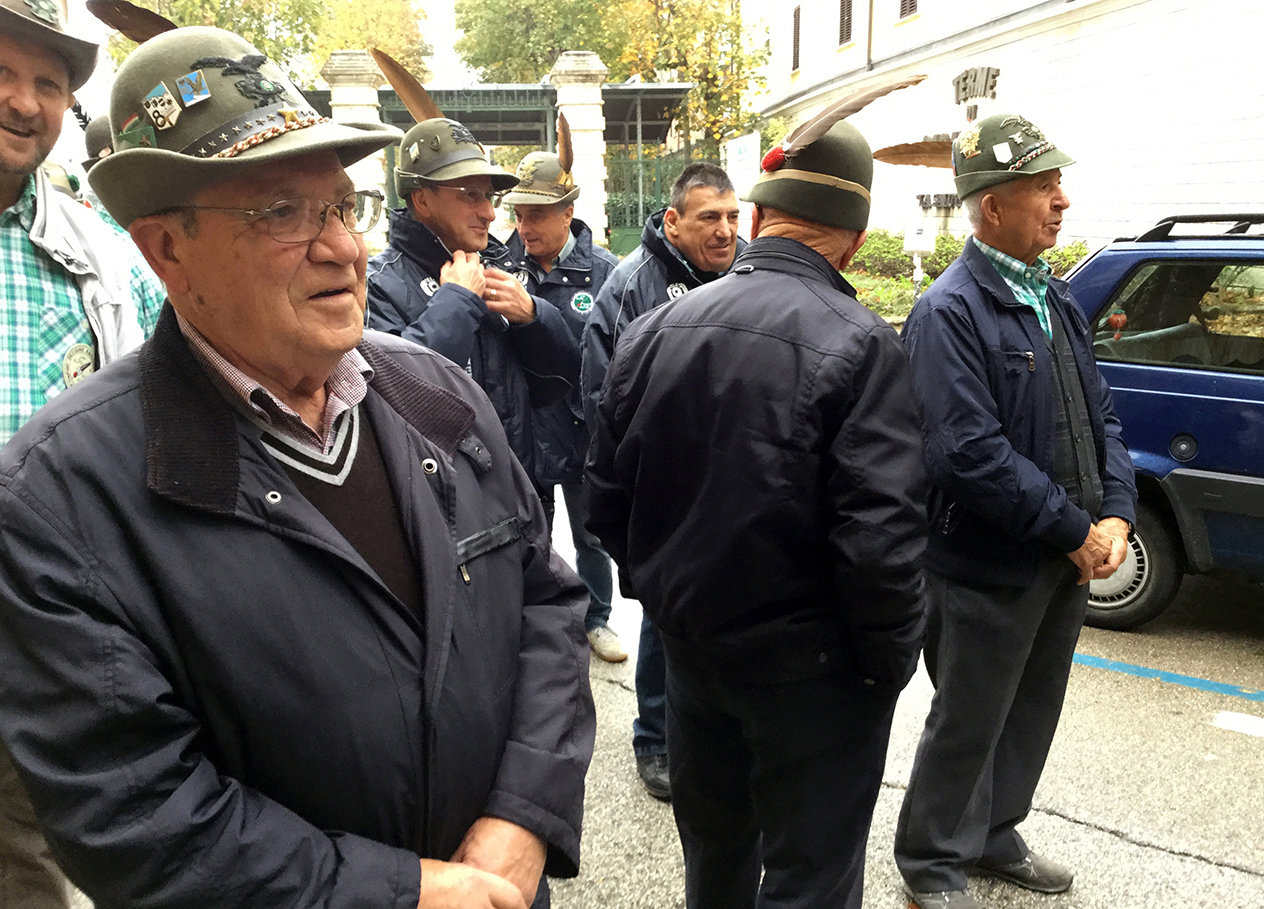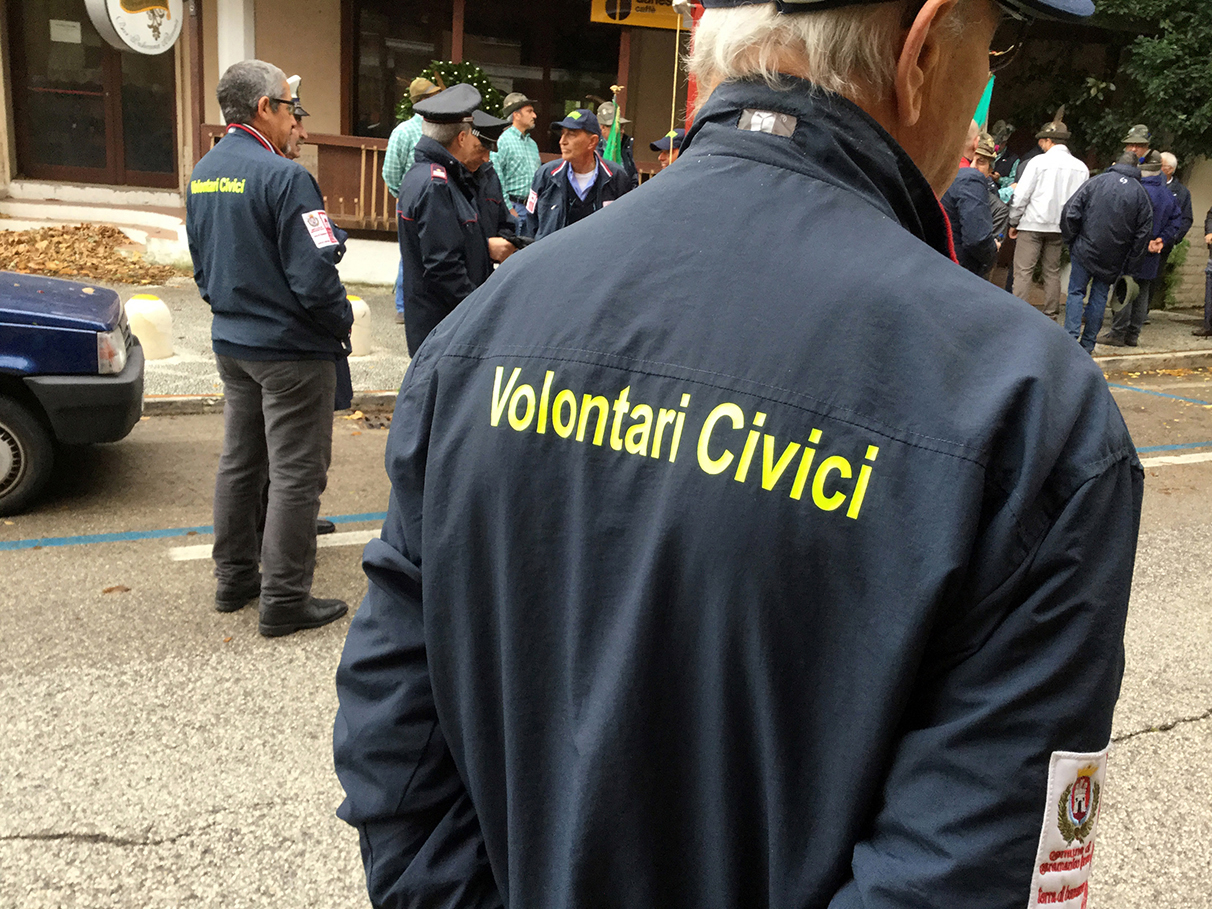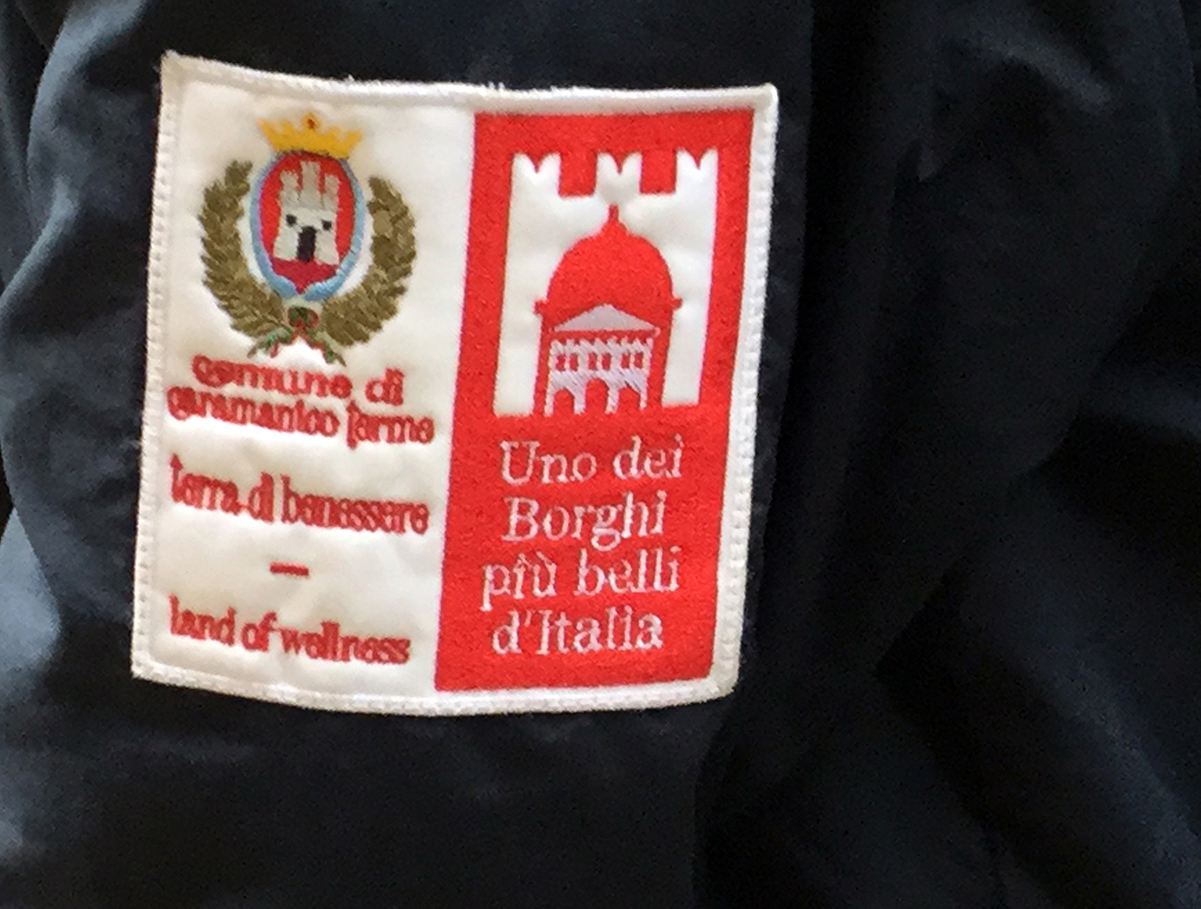 Most of the veterans looked too young for WWII, but we did hear a chilling WWII story about Caramanico locals harboring a downed British pilot in a barn and being lined up in the street and shot when the occupying Nazis discovered him.
My sister and I looked at each other and whispered: So if our ancestors hadn't moved to the U.S., where they ended up fighting in (and surviving) both WWI and WWII in the U.S. Army, would they have gotten embroiled in this Nazi incident instead?
Here's a movie of the parade in caramanico.
We followed the procession to one of the town's churches, then peeled off and walked on our own.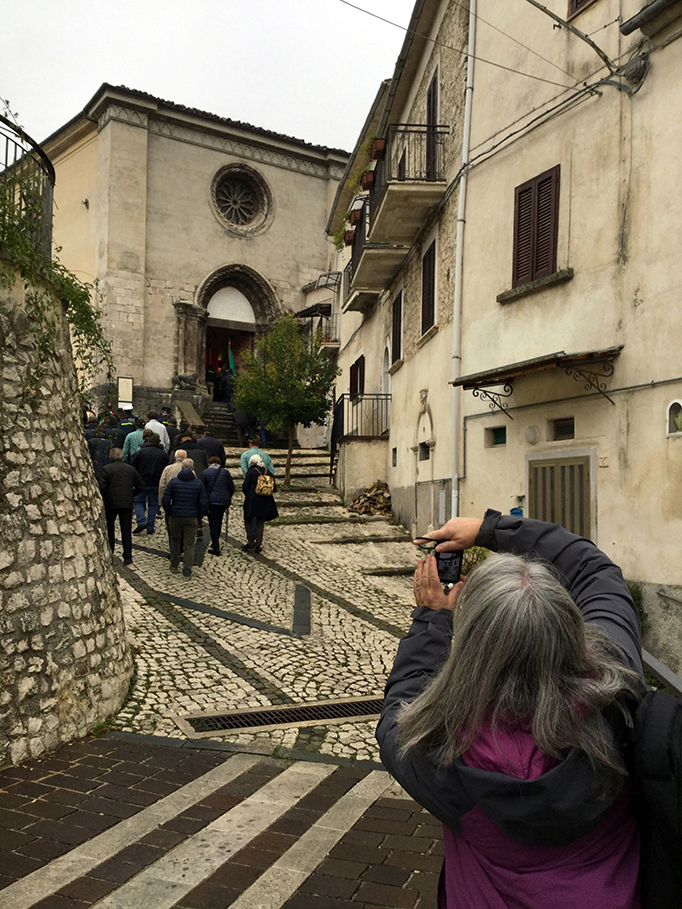 We investigated the war memorial, the town hall, and the historic church with a roof that caved in during a big snow storm a few years back but, happily, is already being repaired. See photos.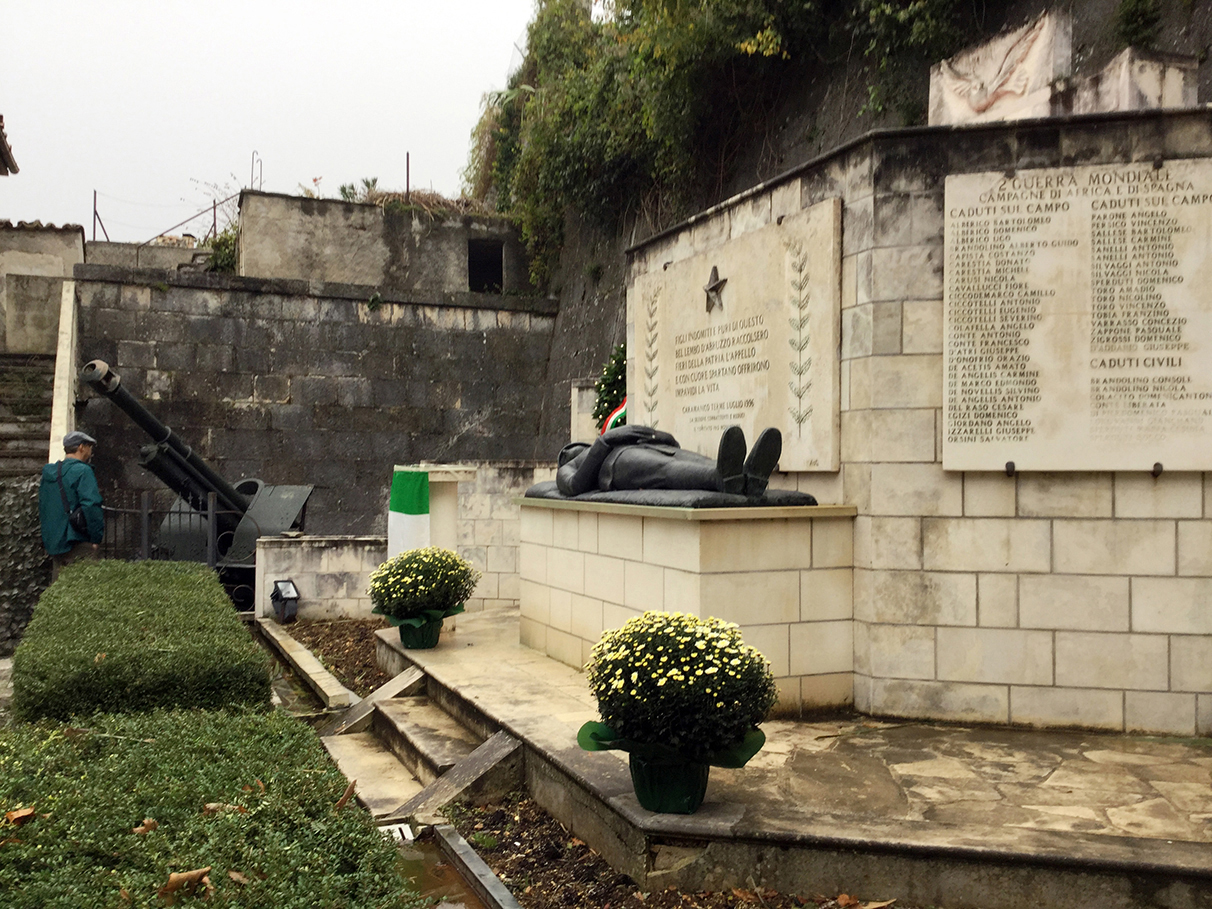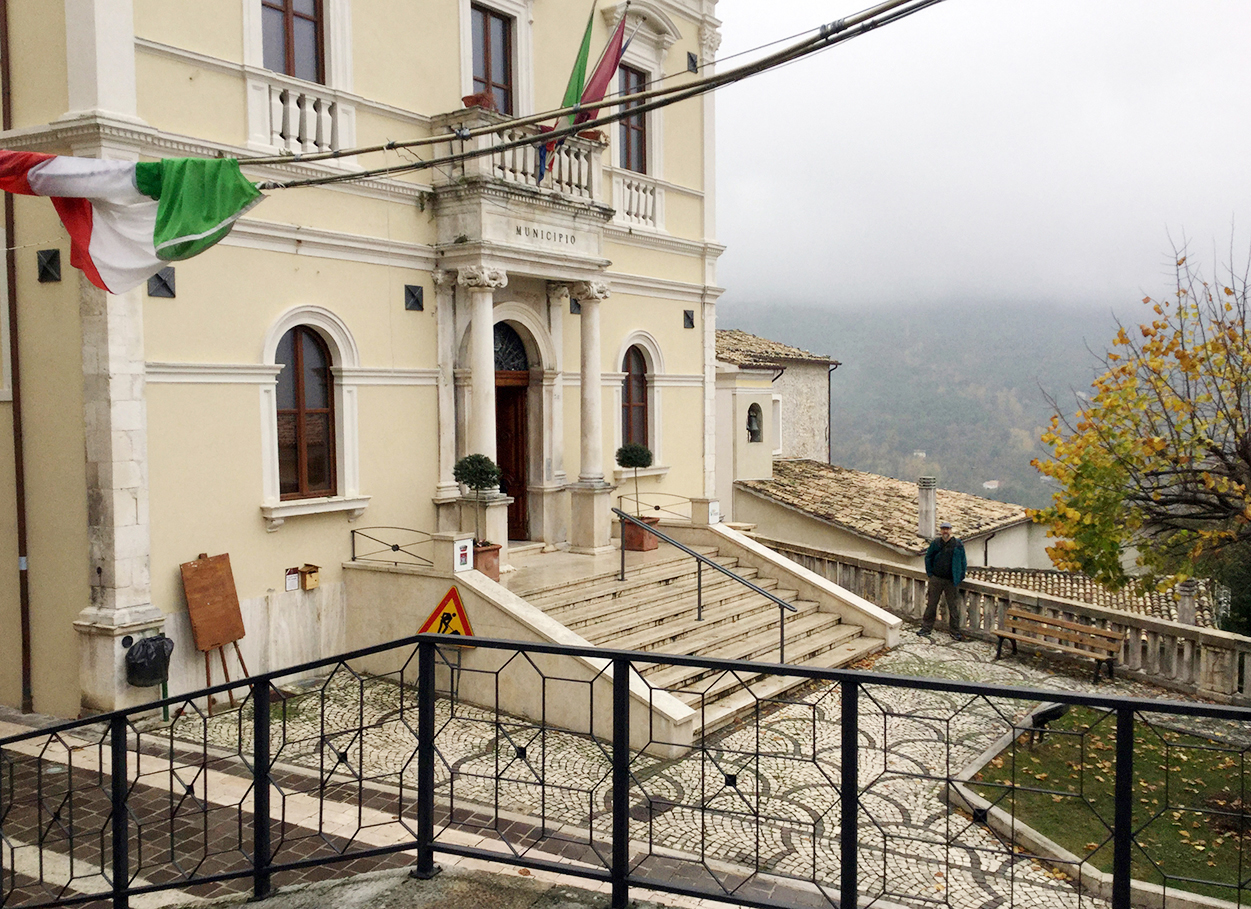 Then we grabbed the car and headed for some outlying places on our list.
First was a pedestrian-only road at the far east end of Caramanico Terme called Via Santa Croce Fonte. We had found it on Google maps and thought it might be the location of our family's ancestral home, house number 31.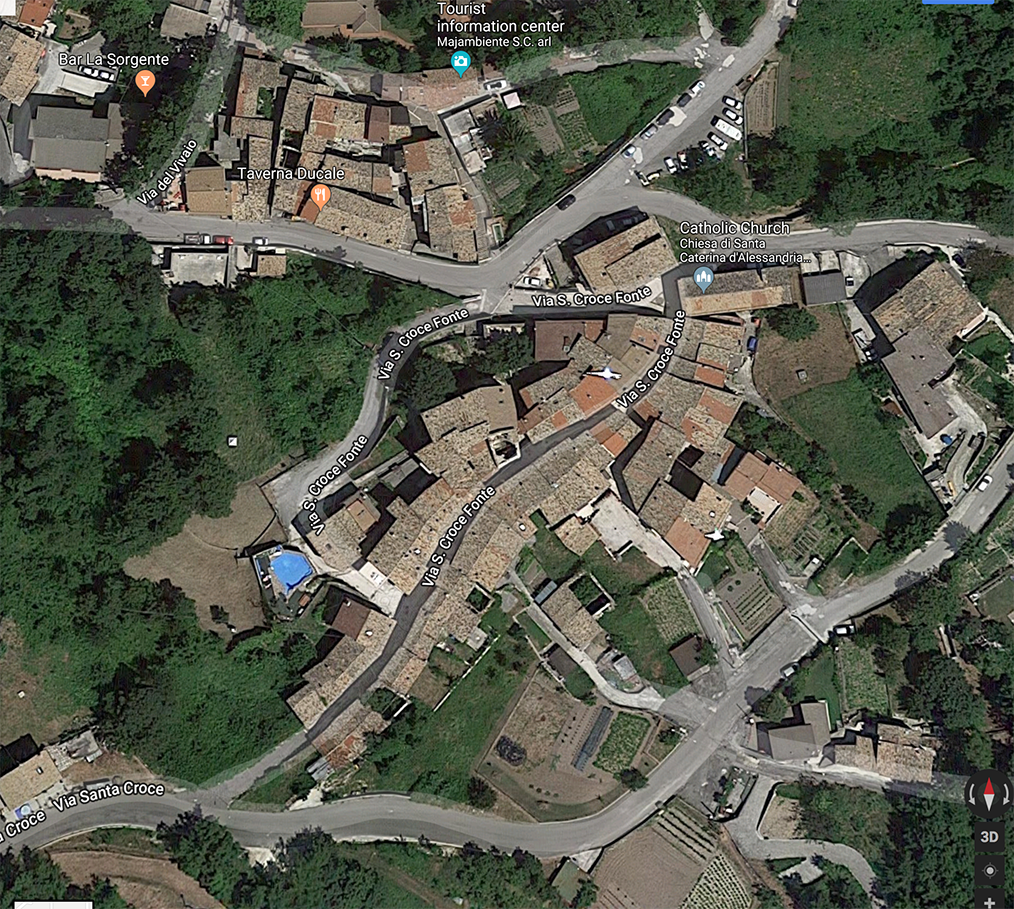 It was quickly revealed why it's pedestrian only: super steep, lots of stairs. We hiked up and down looking for number 31 and couldn't find it. But there was a number 29, so we decided the one next door was 31 and snapped a lot of photos.
By this time, we had attracted the attention of the inhabitants of 29 who stood in their door chatting with us, then invited us in for drinks, etc. No thank you, no thank you. I was tempted by the two 8/10-year old girls who were so innocent in their curiosity that they stared at us non-stop the whole time we chatted with their parents. They had visitors who spoke English and broken Italian, and that alone was enough to make us fascinating, apparently.
We spent a few minutes in the small chapel next to 29, so that we would have "experienced it," in case we discovered later it was our family's church.
Then we left and drove north to the frazione of Scagnano.