Family Genealogy Trip to Italy.
Day 16: Saturday, 3 November 2018.
Travel from Solofra, Avellino, Campania, to Caramanico Terme, Pescara, Abruzzo.
We got up early (for Carapelluccis), said goodbye to our wonderful hosts, snapped a few photos of them and their lovely property, also the view of Solofra from their hill (finally with no rain and decent light), then hit the road for our longest driving day, from one grandfather's hometown to the other's: Solofra, in Avellino, to Caramanico Terme, in Abruzzo—about 200 miles.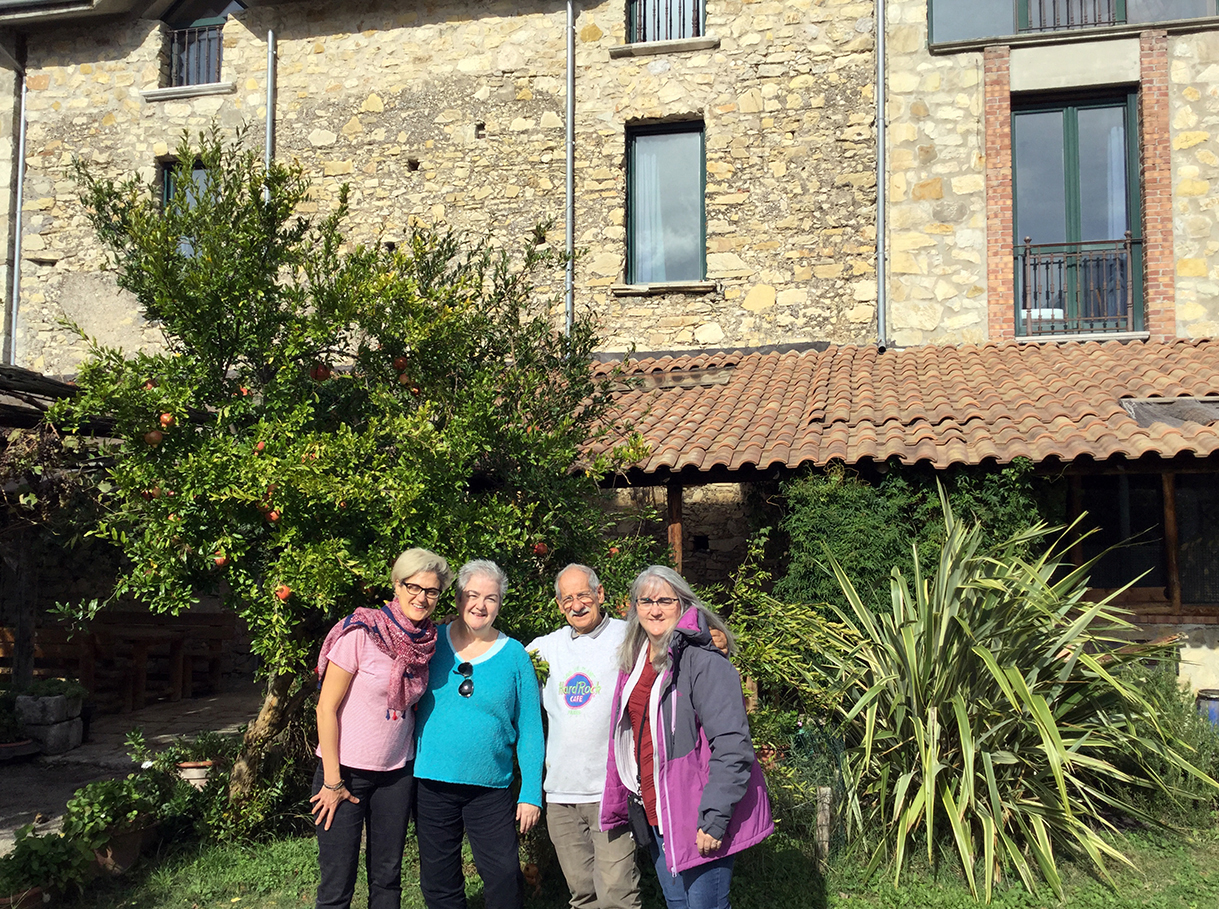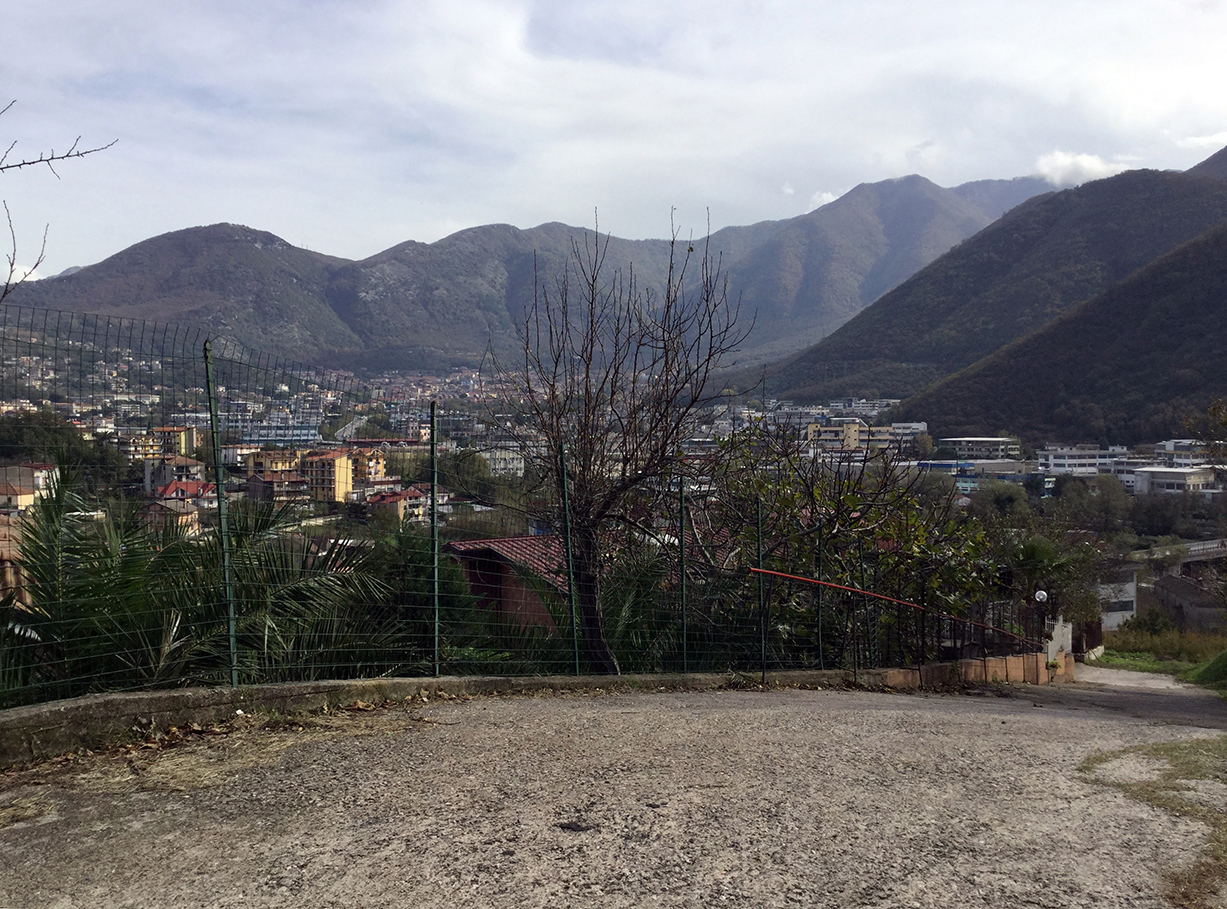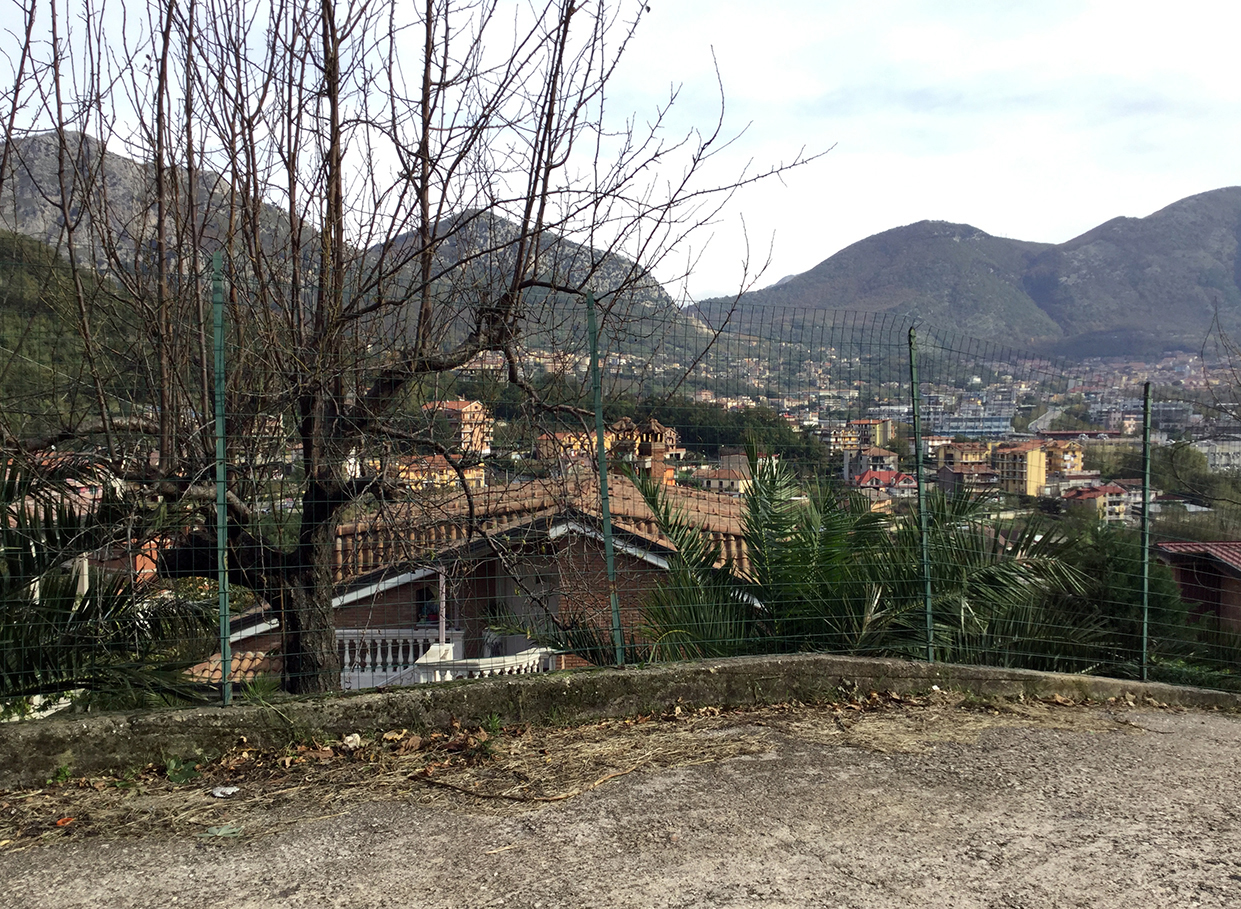 We had a nice day riding through the countryside of Campania, Benevento, a tiny bit of Molise, and Abruzzo.
Major shout-out of thanks to my fabulous brother-in-law Dave who did all the driving and my fabulous sister Loraine, who navigated using Google Earth on her phone. I got to sit in the back and just look out the window all day, like a princess with no responsibilities. (Princess Marg, for family members who know what that means.)
I made one contribution: a one-hour stop in the ancient ruins of the Roman city of Saepinum (Sepino), just outside Altilia. Read about it here.
A city on a former main road which Samnites, and later Romans, used to move their animals north and south seasonally, this place is totally off the beaten tourist path, and you can have it all to yourself. Park in the nearby restaurant and walk around, free admission.
It's probably not a place worth searching out, unless you have a serious obsession with ancient cities. Not me! I've been spared at least one obsession, thank you, but if you ever find yourself on the north side of the mountains near Naples, do check it out for the rare experience of wandering a Roman site at will and not having other tourists mess up your photos.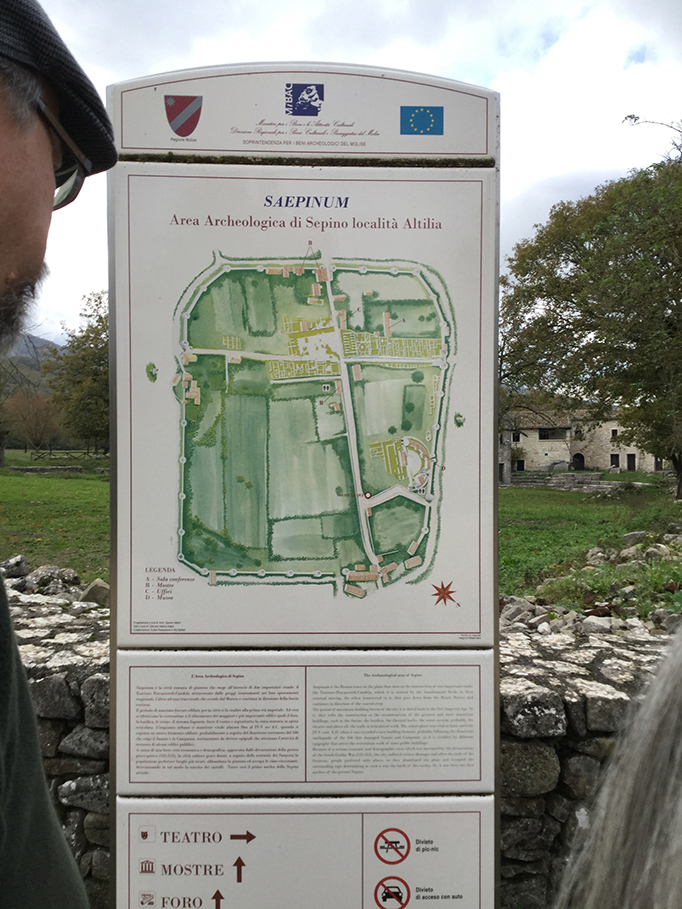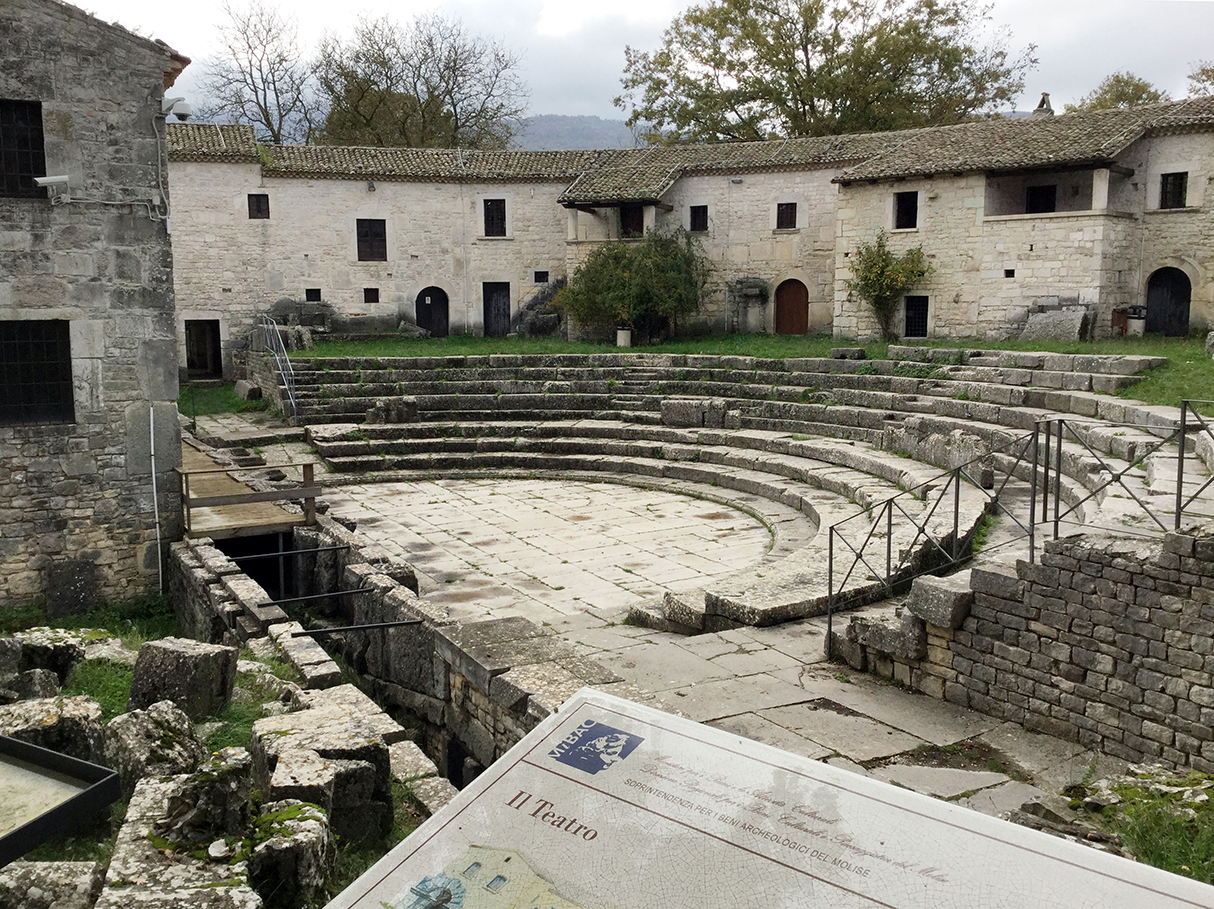 Click here to watch a contemporary performer on this ancient stage: Saep3
Being a graphic designer, I'm always a sucker for well-made Roman lettering. Pop quiz for anyone who's been reading my posts from the beginning of the trip. What is the name of this font—it's name now, having been known as "carved letters" at its inception, long before anyone knew anything about "fonts"?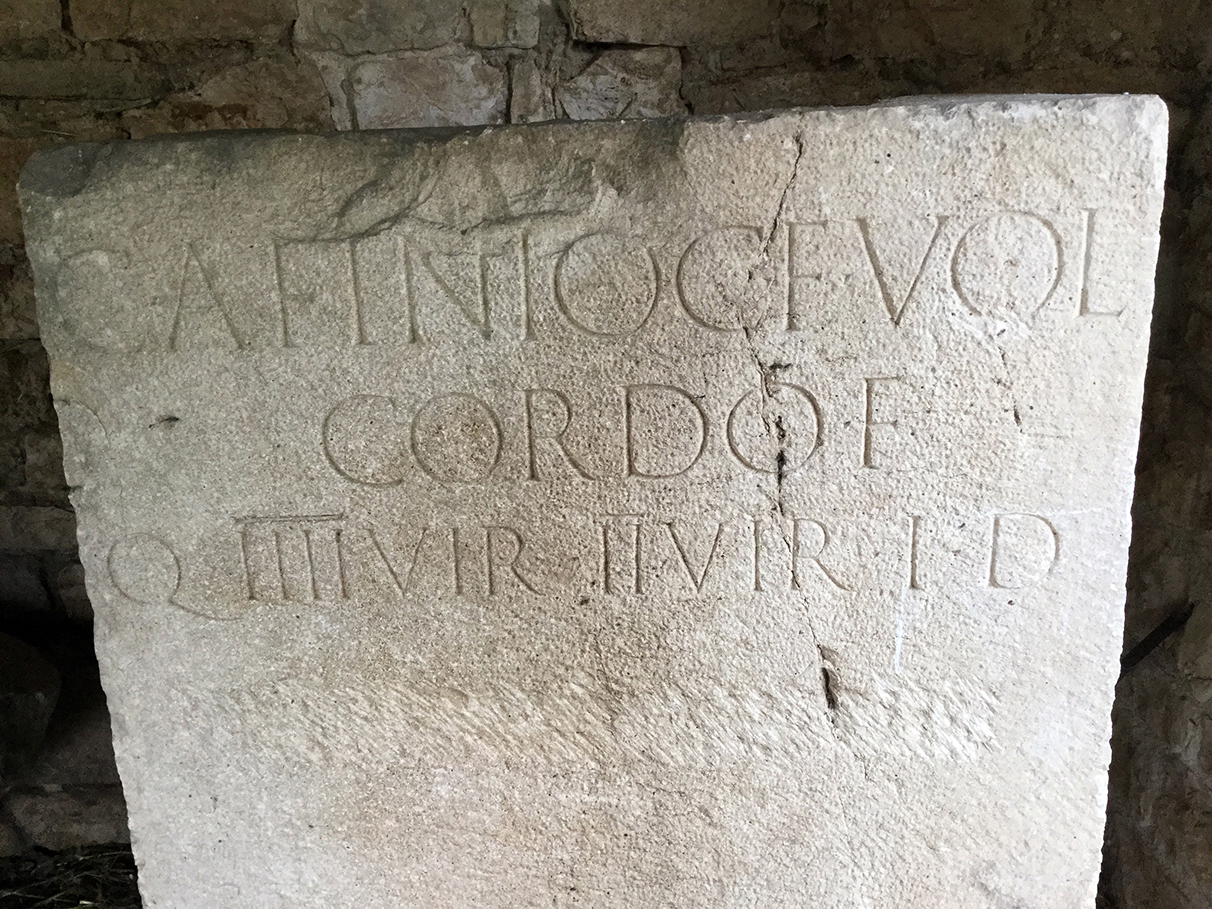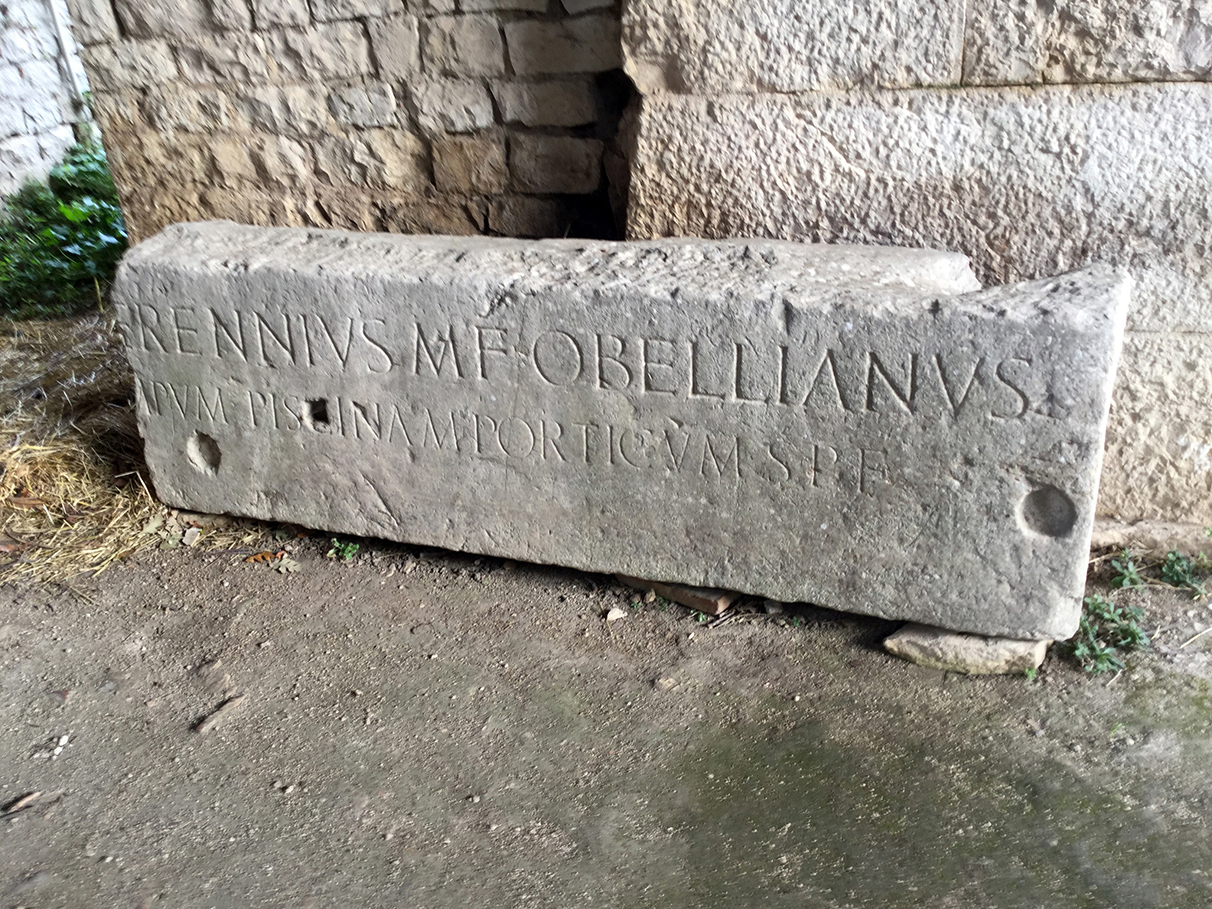 Check out this "adaptive reuse" of a Roman plaque as the cornerstone of a medieval barn.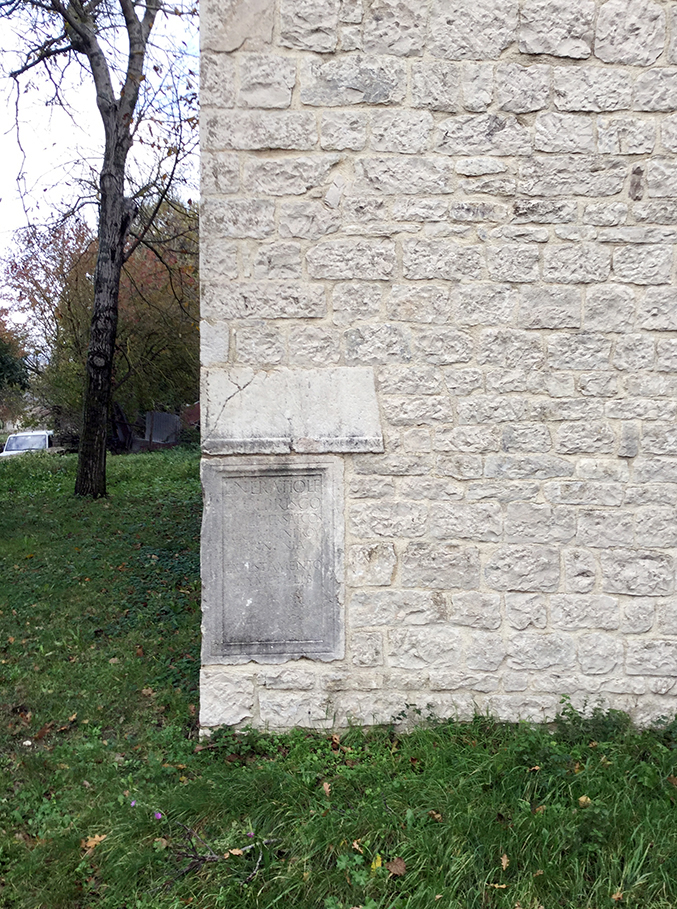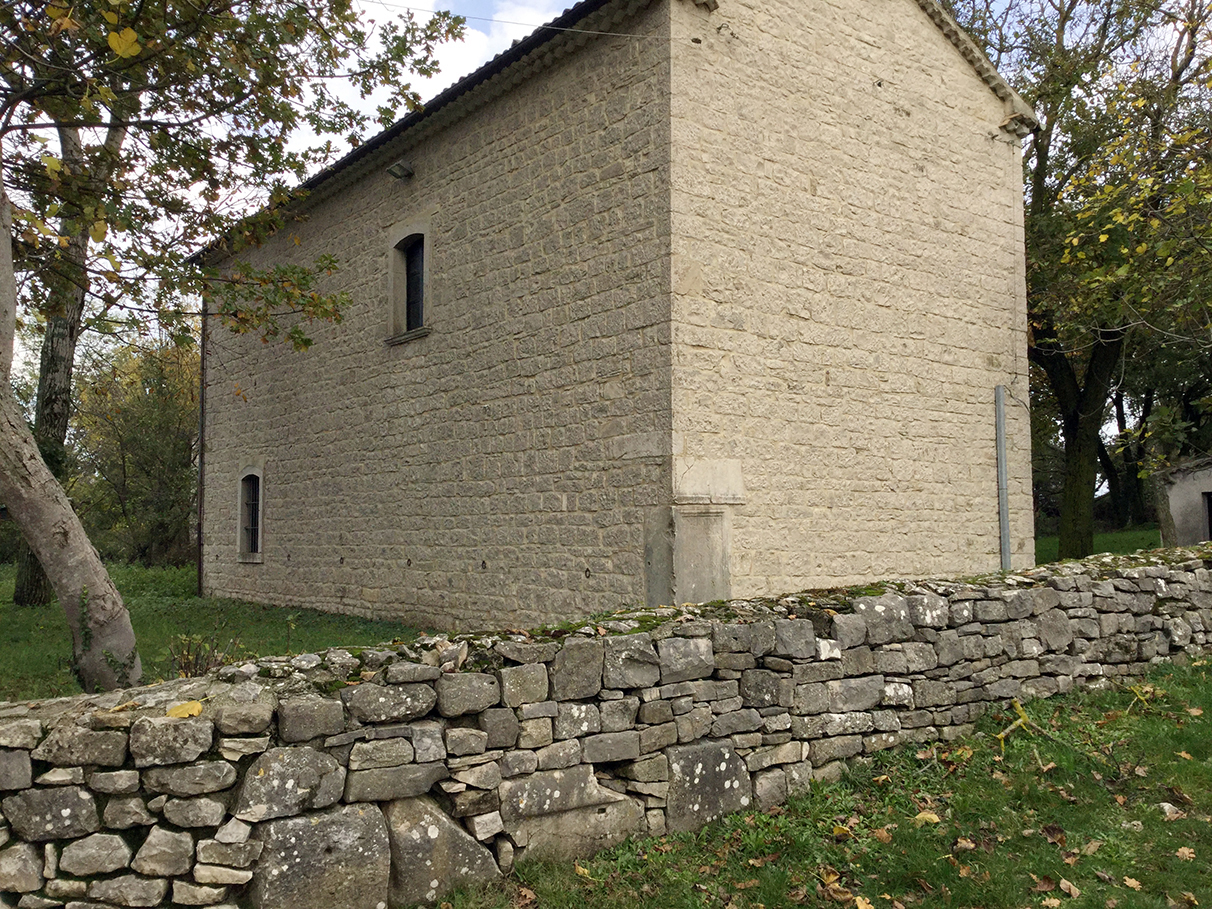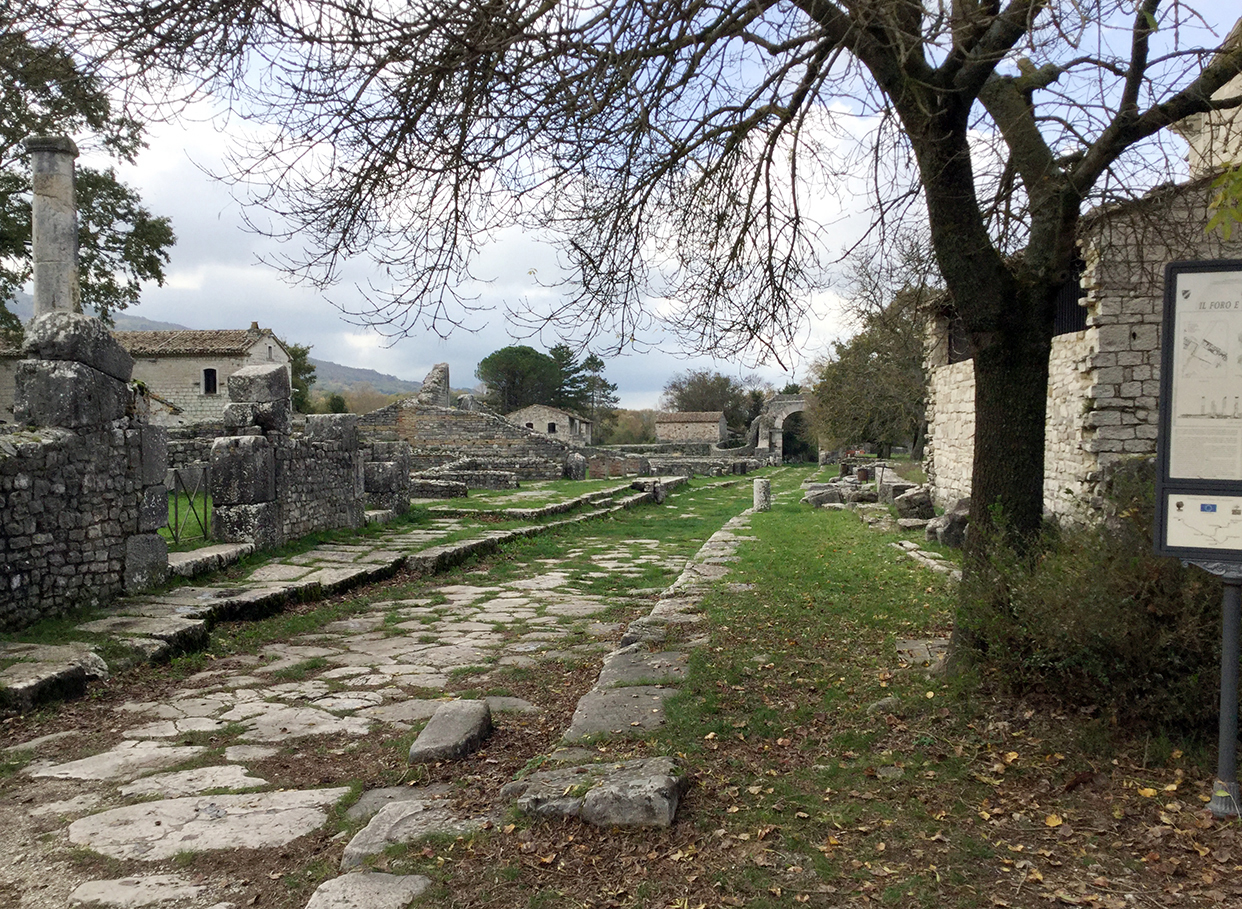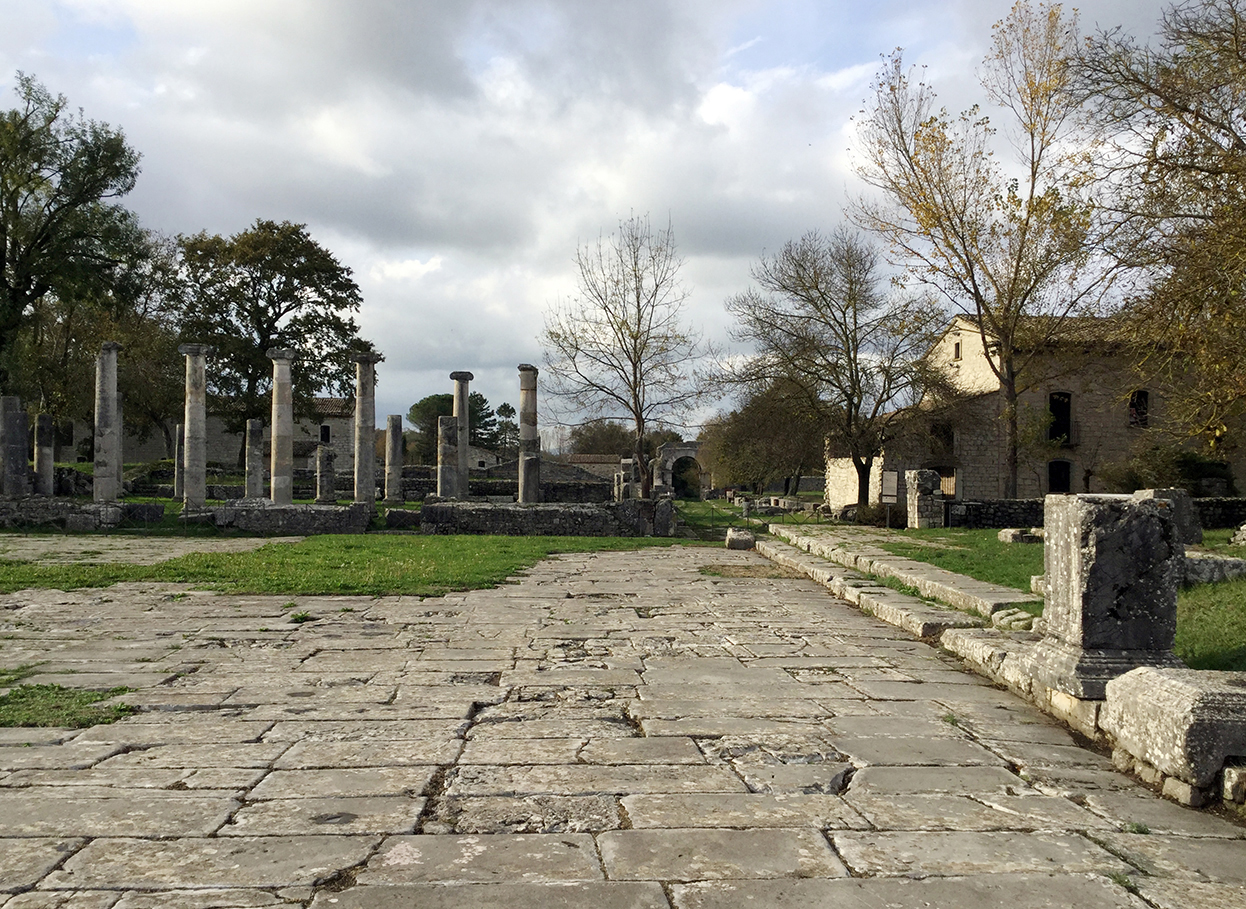 Back on the road, we see a lot of towns in the hills to both sides of the road. I expected back-county Italy to be poor and rundown. I'm pleased to report: not so. Though I only saw the towns from a moving car or at occasional rest stops on a highway, mind, I can report that there was farmed land everywhere (which was, presumably, thriving), every town had at least one or two factories (near the highway, plus maybe more elsewhere), and nowhere did the land or buildings look deserted, "untidy," or rundown.
Plus, we saw multiple electric wind (mill) farms on the tops of ridges. At one point, we drove by a factory with parts out in the yard that I thought looked like airplane wings. Huh? Then it hit me: they were wind mill blades! So the mills were being made, and I guess assembled, mere miles from their sites!
I read later online that some people oppose the windmill installations for ruining their views of mountain ridges, but to us this is relative. In the U.S. we desecrate mountain tops with far more egregious strip-mining. I thought the windmills looked kind of cool.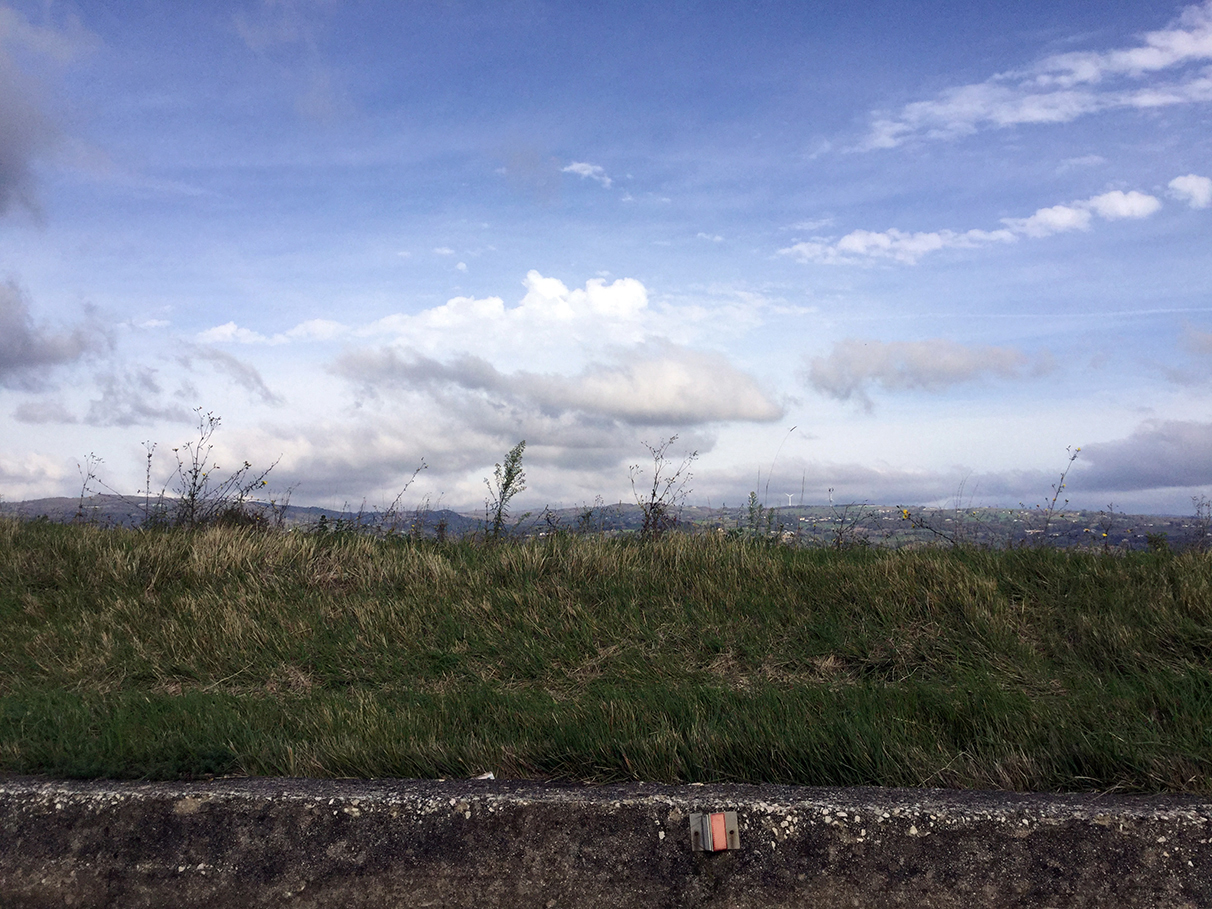 Also, the roads were well maintained, including in areas with serious winter weather, and there were numerous tunnels through mountains and bridges over high chasms.
Our drives were a lot faster than our ancestors' trips in horse-drawn wagons when they left these towns in 1907, that's for sure.