Family Genealogy Trip to Italy.
Day 11: Monday, 29 Ottobre 2018, a.m.
Napoli, Campania: La Porta Capuana district, Via Cesare Rosaroll.
Back to Via Cesare Rosaroll and the slummy Troisi apartment with the whole gang. (See previous post for details.)
Lots of stunned silence—for the apartment and for the crappiness of the neighborhood in general.
We walked up Vico Cappella a Pontenuovo, a narrow street parallel to Via Cesare Rosaroll and Via Carbonara, to get a feel for an old neighborhood of Naples.
I've lived in un-modernized, cruddy tenement buildings in New York City, so this neighborhood didn't faze me that much. Actually, I think it's less bad than many inner-city neighborhoods I have seen (in the U.S. and all over Europe.) Some family members who are used to better housing were nonplussed.
What I did find wearying—claustrophobic, actually—after a week in Naples, and not just in this neighborhood, was the canyon-like narrowness of any street that was more than 200 years old and the overall darkness of buildings, sidewalks and streets, since the "local stone" is black, volcanic ash. Like this: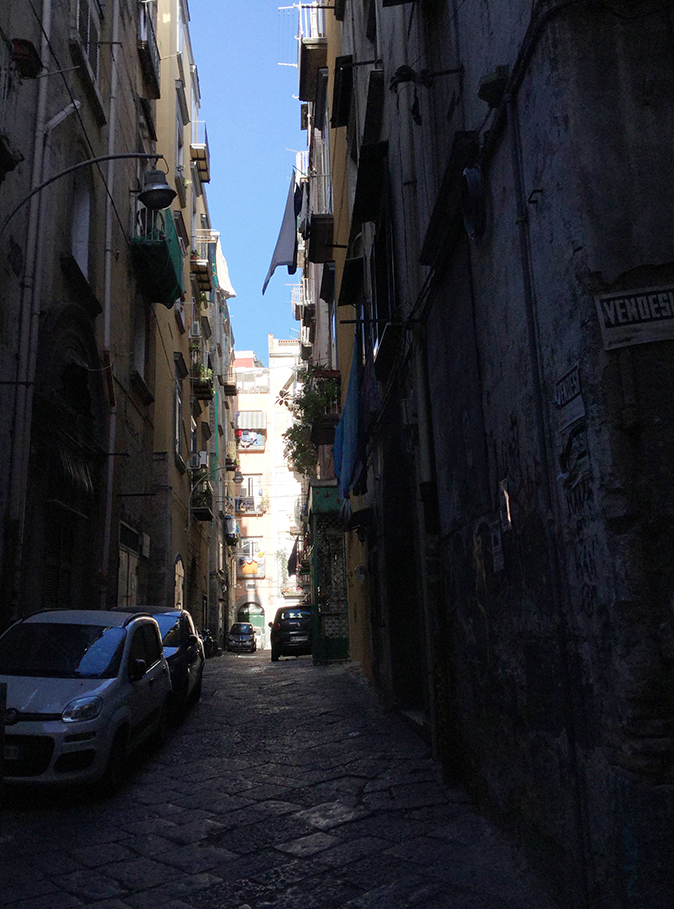 My favorite detail on Vico Cappella a Pontenuovo was the Spiderman motor cycle repair shop built into yet another tower of the former medieval wall of the city. See photo.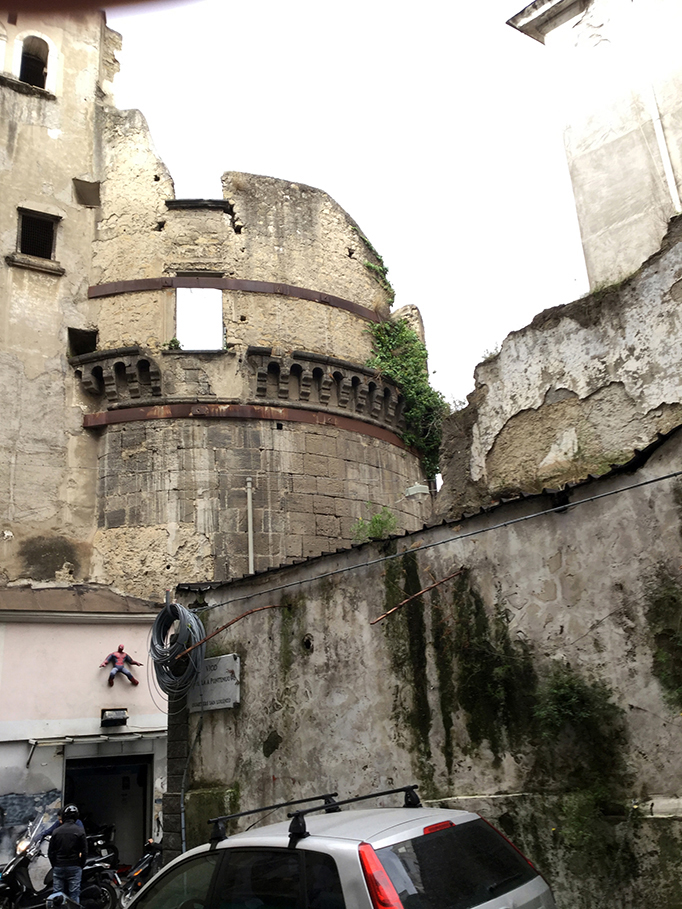 We saw these towers all over the neighborhood. Sometimes they were incorporated into later, substantial buildings, such as the well-known Garibaldi Barracks on Via Foria, and sometimes they had been turned into homes (!), such as the one shown below.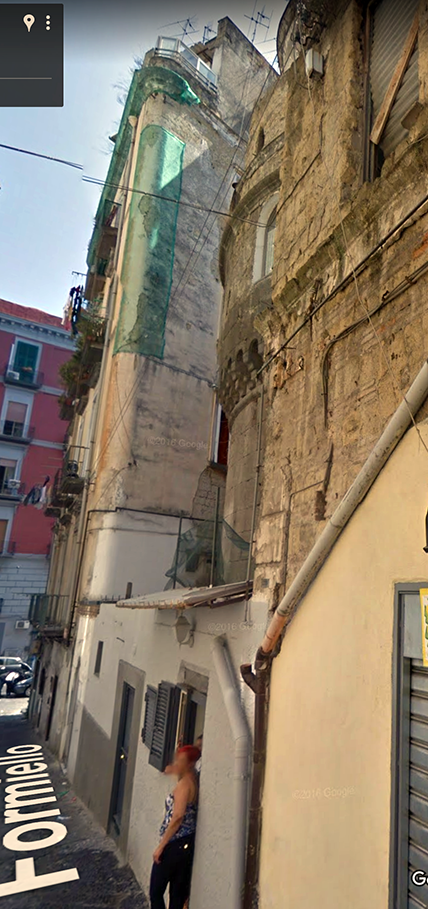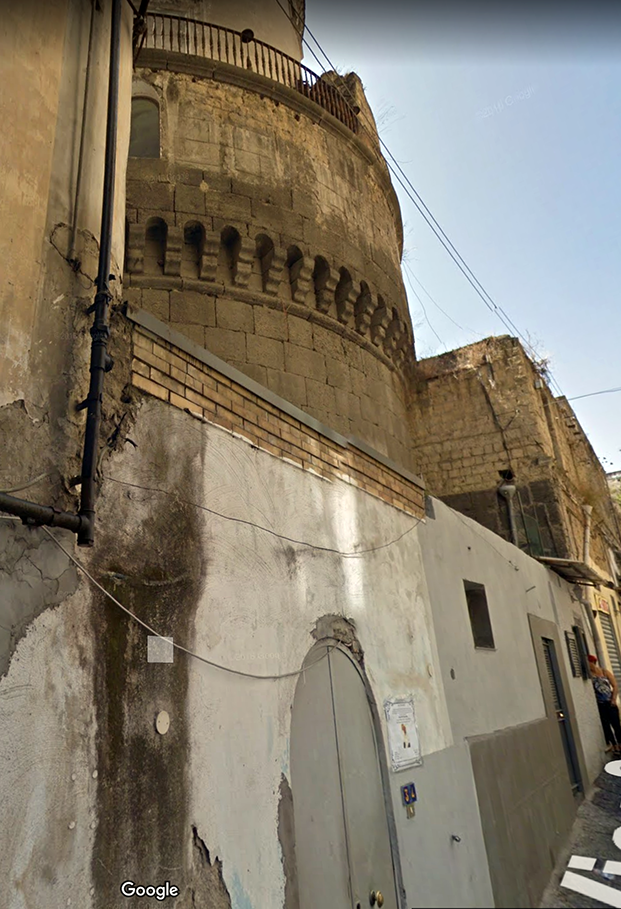 After the off-putting tour of the morning, we had a nice lunch to let everyone decompress, then we split to go several ways in smaller groups.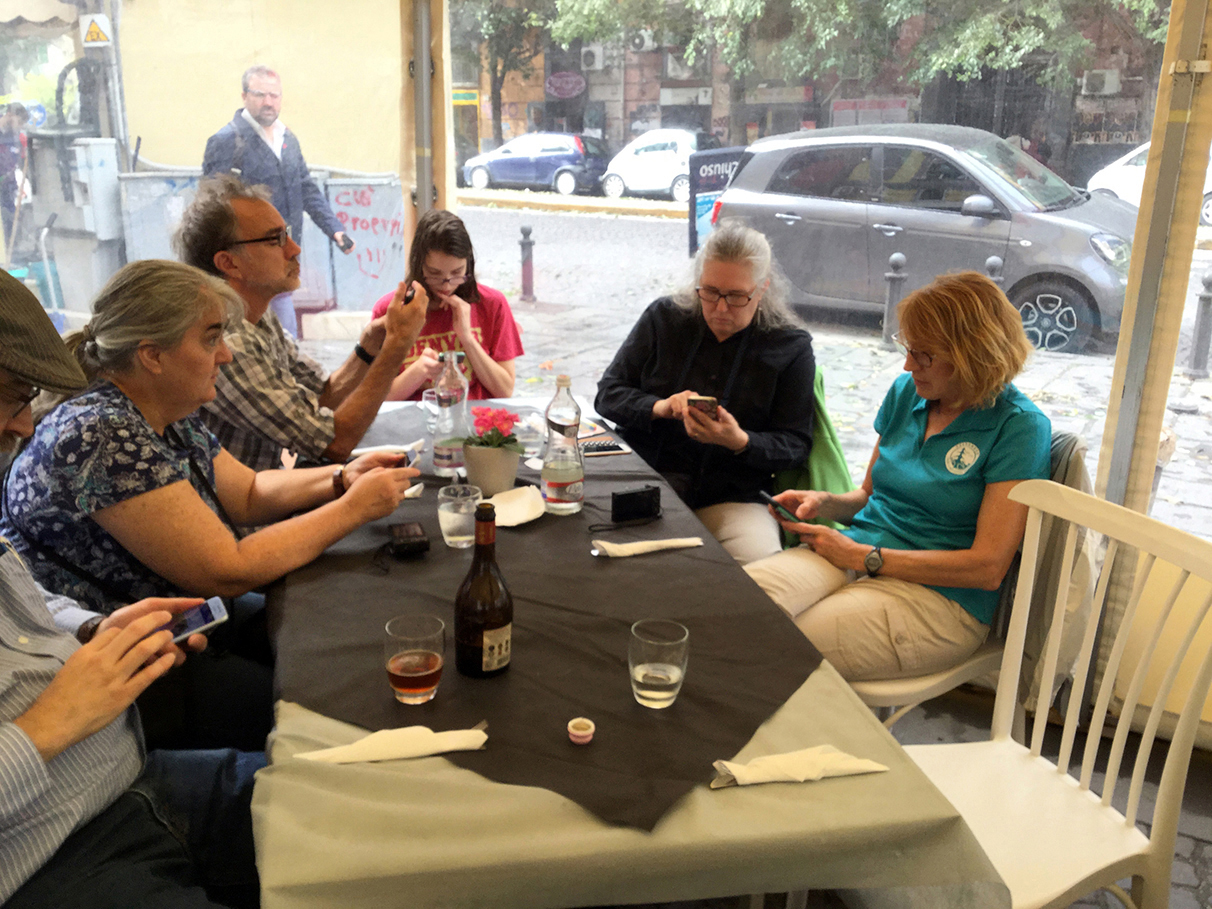 I headed south and west back into the old quarter to see Capella (chapel) Sansevero.
Giuseppe Sanmartino's Veiled Christ is a stunning sculpture worth the money and effort, but the whole "attraction" is more cloyingly "touristy" than any other sights I had seen in Napoli, including the largest museums. I felt a tiny bit hustled, so I went into a "real" church afterward to relax for a few minutes.
Then I walked down the hill, explored a few new streets, and found myself on the musical instruments street that I had seen a week before with my Dutch friends. The "old" neighborhood is small enough that you can't avoid repeating streets, I learned.
I headed to Piazza Dante and grabbed the metro to Garibaldi.