Family Genealogy Trip to Italy.
Day ?: Ottobre 2018, p.m.
Napoli, Campania: Corso Garibaldi.
I can't remember which day this was, but the selfie is cute, and I wanted to put it in.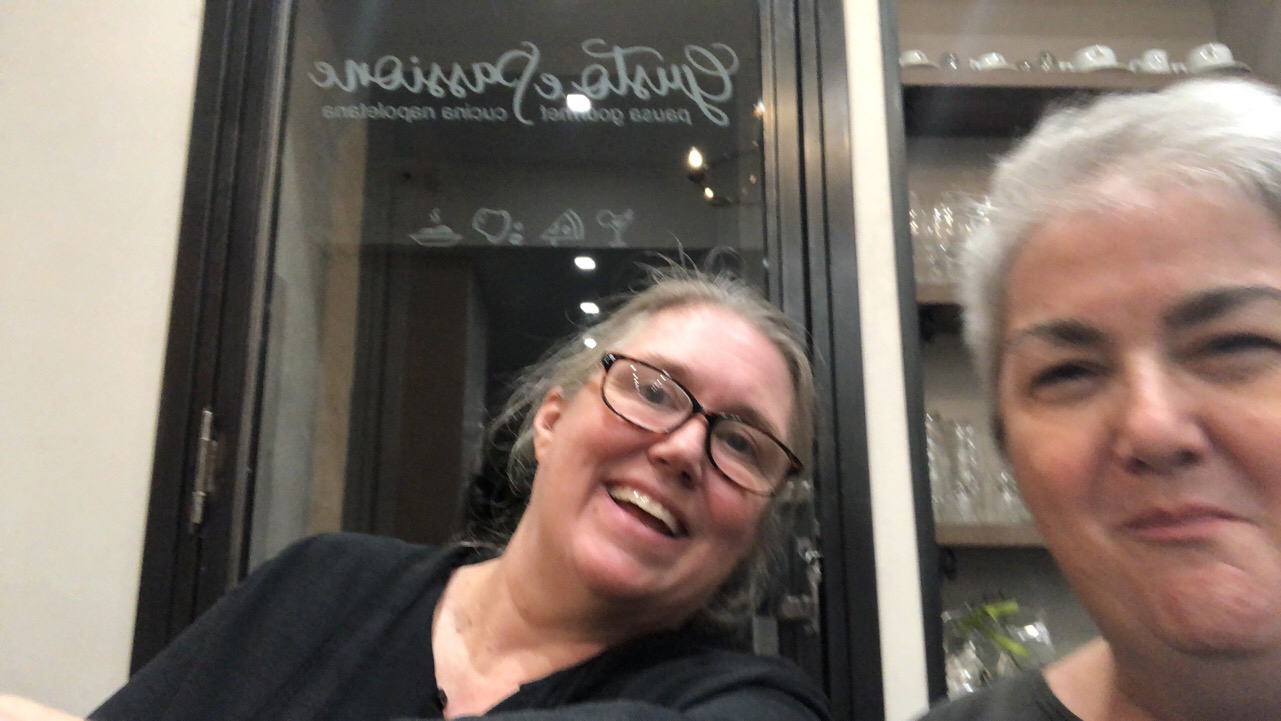 One night, Julie and I inadvertently crashed the family-only opening party of a new restaurant on Corso Garibaldi, a few steps from our apartment, right across the street from the Porta Nolana terminal station of the Circumvesuviana railroad.
We were hungry, and it looked good. There were quite a few people outside on the sidewalk and I said, "Oh it's just the Italian smokers, we'll cut through them."
So we walked in. When we tried to navigate getting a table and menus, the (young) owner said: Don't have any. We're not open yet. But sit down and eat!
Then he proceeded to bring us drinks and taster-size food offerings, while children roamed around freely and nearby women made sure we had forks, etc.
They were so nice! And he wouldn't let us pay him anything! He even insisted we take one dish with us, so we wouldn't miss trying it.
Go there, people! The food was great!
Gusto & Passione
Corso Giuseppe Garibaldi, 42-43, 80142 Napoli NA, Italy
Phone: +39 081 1820 5856